Things To Do In Columbia MO, located thirty minutes north of Jefferson City and near the center of Missouri, is a university town that offers sights, scenery, and a welcoming community.
Columbia, a sizable city of over 120,000 people, strikes the perfect balance between a plethora of fun things to do and a small-town feel. With the University of Missouri's youthful and academic culture, Columbia is a top spot in Missouri to live and visit.
The culture of Columbia resonates strongly at the University of Missouri's Francis Quadrangle. The beautiful campus extends from the Quadrangle and provides a variety of collegiate and cultural opportunities for all members of the public.
Aside from the academic attractions, one distinguishing feature of Columbia is the surrounding natural space, which begs to be explored. The outdoors is easy to find in Columbia, with everything from underground caves to Shelter Garden. See our list of the top things to do in Columbia, Missouri to find the best places to visit.
List Of 10 Things To Do In Columbia MO Today
1. David R. Francis Quadrangle, University of Missouri
The David R. Francis Quadrangle, located in the heart of the University of Missouri (Mizzou) campus, is a culturally significant centerpiece of the university.
The Francis Quadrangle, which is on the National Register of Historic Places, is still a popular gathering place for students and community members alike.
Surrounded by red-brick buildings and the architecturally appealing Jesse Hall, the Quad exudes scholarly appeal, and its history speaks for itself.
The Francis Quadrangle's most recognizable monuments are the six towering columns in the center of the grassy space. These striking relics are the only remaining structures of the original Academic Hall, which burned down in 1892.
Aside from the columns' aesthetic appeal, the quadrangle provides access to other significant landmarks. It's always worth a visit to the Francis Quadrangle to see Thomas Jefferson's original tombstone on the east side of the lawn.
The entire campus and surrounding area is a community treasure trove of academic and extracurricular interest, including Mizzou football and basketball games.
Address: 205 Jesse Hall, Columbia, Missouri
2. Stephens Lake Park
Stephens Lake Park, located just east of downtown Columbia, provides yet another opportunity to get some fresh air. The park's centerpiece is the 11-acre Stephens Lake, which bears its name. The park has a seasonal swimming beach, fishing opportunities, and access to non-motorized boating.
Another popular activity at Stephens Lake Park is to walk the paved trail that circles the lake. Along the path, there are numerous landscapes and scenic waterfalls.
There are also picnic table shelters, an indoor pavilion, and an outdoor amphitheater at Stephens Lake Park. Stephens Lake is also popular in the winter for its ideal sledding hill and ice skating rink.
Address: 2001 E Broadway, Columbia, Missouri
3. Museum of Art and Archaeology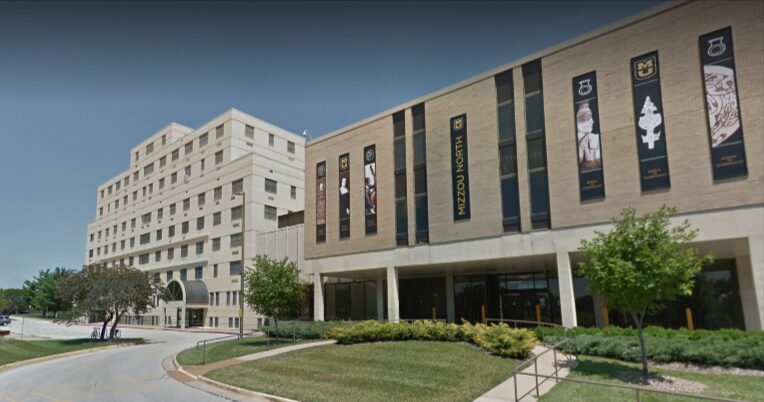 The University of Missouri operates the Museum of Art and Archaeology, which houses a diverse collection of art forms spanning thousands of years. The museum is located on campus, just north of downtown Columbia.
The Museum of Art and Archaeology is free to enter, and visitors will be surprised by the large number of exhibits found around every corner.
The Museum of Art and Archaeology collection includes everything from ancient works of art to rotating regional exhibitions. The museum offers docent-led tours that provide more information about the artwork.
The museum hosts weekly events such as speaker series, workshops, and an Ad Hoc Film Series.
Address: 115 Business Loop 70 W, Columbia, Missouri
4. Rock Bridge Memorial State Park
Rock Bridge Memorial State Park, located five miles south of downtown Columbia, is a great natural getaway and prime example of a lush Missouri environment.
The surface of Rock Bridge is defined by forest and restored grasslands, and the ground is defined by dramatic karst features. With both sides to explore, this state park provides adventure in a variety of ways.
The Gans Creek Wild Area Trail System, which spans over eight miles through a remote area of the park, is open to hikers. Individuals and groups can also practice their map and compass skills at Rock Bridge Memorial State Park's permanent orienteering course.
The Devil's Icebox and Natural Rock Bridge, located beneath the numerous trail systems, is a popular attraction at Rock Bridge Memorial.
Visitors can travel through the 63-foot-high natural rock bridge on the half-mile Devil's Icebox Trail before reaching the Devil's Icebox's double-sinkhole entrance.
The Devil's Icebox leads to two cave systems. The complex Devil's Icebox Cave, which contains at least seven miles of mapped passageways and can only be toured with park staff, is one of the caves.
Connor's Cave, located across the underground opening from Devil's Icebox Cave, is 150 feet long with no wrong turns and can be explored by careful visitors all year.
Address: 5901 South Highway 163, Columbia, Missouri
5. The Blue Note
The Blue Note is the first place to go to get a sense of Columbia's collegiate and cultural vibe. This long-standing establishment serves as one of the state's top music venues and is conveniently located near campus.
The Blue Note's marquee includes a diverse range of names, including big-name bands, emerging regional acts, and a variety of alternative events.
The Blue Note is housed in a vaudeville theater from the 1920s. Half of what makes the Blue Note enjoyable to visit is the atmosphere and acoustics. The other half is the raucous crowd of Mizzou students and Columbia Mall community members gathered around the stage.
For a more intimate performance, the Blue Note also hosts regional and local acts at the Rose Music Hall, a local favorite for live music. Both venues' tickets are available online.
Address: 17 N 9th Street, Columbia mo, Missouri
6. Shelter Gardens
Shelter Garden, located on the west side of town, is adjacent to the Shelter Insurance Corporate Office and features a thriving botanical display at St Louis.
This public space features waterfalls, rock gardens, and a one-room schoolhouse replica. There are also over 300 different tree species and thousands of flowers in the gardens.
Shelter Gardens, which is popular with anyone who enjoys the relaxing pace of garden gazing, has no admission fee and is open to the public every day of the year at lazer lanes(except Christmas).
Shelter Gardens' most social times are on Sundays in June and July, when the Shelter Gardens Concert Series is in full swing.
Shelter Gardens takes on a new hue with each passing season. The best seasons to visit are arguably spring and summer, when the garden is in full bloom at boone county.
Address: 1817 W. Broadway, Columbia, Missouri
7. Columbia Art League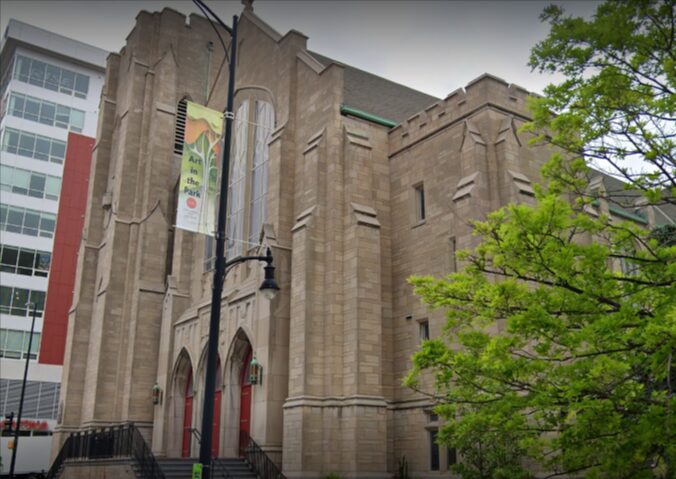 The Columbia Art League, also known as CAL, is a thriving pulse of the Columbia culture and art scene located in the heart of downtown Columbia.
The exhibits at CAL change with the seasons and are frequently associated with local and regional artists. The CAL gallery is free to enter thing, and school groups and other interested visitors are encouraged to call ahead for a guided tour.
The Columbia Art League offers adult workshops as well as summer camps for children. The center also manages a Community Exhibit Program, which places local art in local businesses. CAL also hosts an Art in the Park celebration each June at Stephens Lake Park, which adds even more art to the streets thing.
Address: 207 S 9th Street, Columbia, Missouri
8. Grindstone Nature Area
Grindstone Nature Area, located minutes from the University of Missouri campus and downtown Columbia, is the ideal natural escape from the city.
Grindstone is a popular destination for residents and their canine companions. Grindstone Nature Area, one of Colombia's two leash-free areas, is open for dogs and owners to explore all 199 acres.
The paved Hinkson Creek Trail, which is popular with bikers, is the only area in the Grindstone Nature Area where dogs must be on a leash.
Aside from that, everyone is free to roam. Grindstone Nature Area, dog or no dog, provides a picturesque setting to take a step back and appreciate the seasons in Columbia.
Address: 2011 Old 63 S, Columbia, Missouri
9. Finger Lakes State Park
Finger Lakes State Park, located just over 10 miles north of downtown, offers a wide range of outdoor activities not found in many other parts of the state.
Before it became a tourist destination, Finger Lakes was a strip mine for the Peabody Coal Company. After mining operations ceased, the Mark Twain Mine was reclaimed and repurposed into what is now Finger Lakes State Park in collaboration with the mining company and state and federal representatives.
Visitors to the Finger Lakes can now enjoy all-terrain vehicle (ATV) trails, lake sports, and a place to get away from it all thanks to these efforts.
Finger Lakes State Park, one of only two in Missouri that allow off-road vehicles, has more than 70 miles of trails to explore on motorcycles, four-wheelers, and ATVs.
In addition to the numerous off-road trails and motocross track, Finger Lakes offers a number of name-brand waterways for swimming, fishing, non-motorized boating, and scuba diving. The state park offers kayak and canoe rentals, and there are numerous fishing holes throughout the vast area.
To extend your stay in the Finger Lakes region, the state park provides basic and electric campsites with modern restroom facilities.
Address: 1505 E Peabody Road, Columbia, Missouri
10. Eagle Bluffs Conservation Area
This sprawling conservation area on the city's southwest outskirts is a great place to get away and spot some wildlife.
Eagle Bluffs, with over 4,000 acres of bluff-lined landscape, provides critical wetlands along the Missouri River and Perche Creek. While each season is beautiful, the fall foliage at Eagle Bluffs Conservation Area is simply breathtaking.
Katy Trail State Park, the country's longest developed rail-trail, runs through Eagle Bluffs Conservation Area. This serves as the main thoroughfare for visitors to the park. During the appropriate seasons, the park is also popular with squirrel, deer, and rabbit hunters.
FAQs Things To Do In Columbia MO
What is Columbia MO best known for?
The energy of the town is unrivaled, with a young crowd and a plethora of places to explore and visit. Columbia is also known for its mouthwatering barbecue and delectable local wines, with over 130 wineries in Missouri. Throughout the year, the city hosts a variety of events to keep visitors and locals entertained.
Does it snow in Columbia Missouri?
Monthly snowfall in Columbia varies according to the season. From November 15 to March 22, the snowy season lasts 4.2 months, with a sliding 31-day snowfall of at least 1.0 inch. January has the most snow in Columbia, with an average snowfall of 3.6 inches.
Should I move to Columbia MO?
Columbia is an excellent place to live for a variety of reasons. We have an excellent school system, cutting-edge healthcare facilities, a plethora of entertainment options, a low cost of living, a clean environment, and much, much more.
What is Missouri famous for?
Missouri's culture combines elements of the Midwest and the South. Ragtime, Kansas City jazz, and St. Louis blues all originated in this city. The well-known Kansas City-style barbecue, as well as the lesser-known St. Louis-style barbecue, are available throughout the state and beyond.